Pathways
Considering your career? We invite you to use Group Training as the means to secure your Apprenticeship or Traineeship. Utilise the latest information on hundreds of career options through our career advice partner Australian Apprenticeship Pathways.
Click here for information and advice or visit www.aapathways.com.au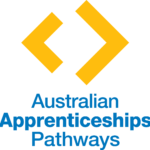 Pre Apprenticeship & Pre Traineeship Courses
The AEN NSW ACT Pre Apprenticeship & Pre Traineeship Course page lists all the current open courses you can do to help you pick up an apprenticeshp within our member Group Training Organisations in New South Wales and Australian Capital Territory.
View Pre Apprenticeship Courses here